Holy Land Day 5
We departed from the Galilee area and headed south. It was REALLY sad to think this might be the last time I see the Sea of Galilee.
We stopped at an amazing excavation of a Roman city. Complete with bath house and public toilets, Roman road thru middle of town, a large amphitheater and columns galore, we were able to explore on our own for an hour.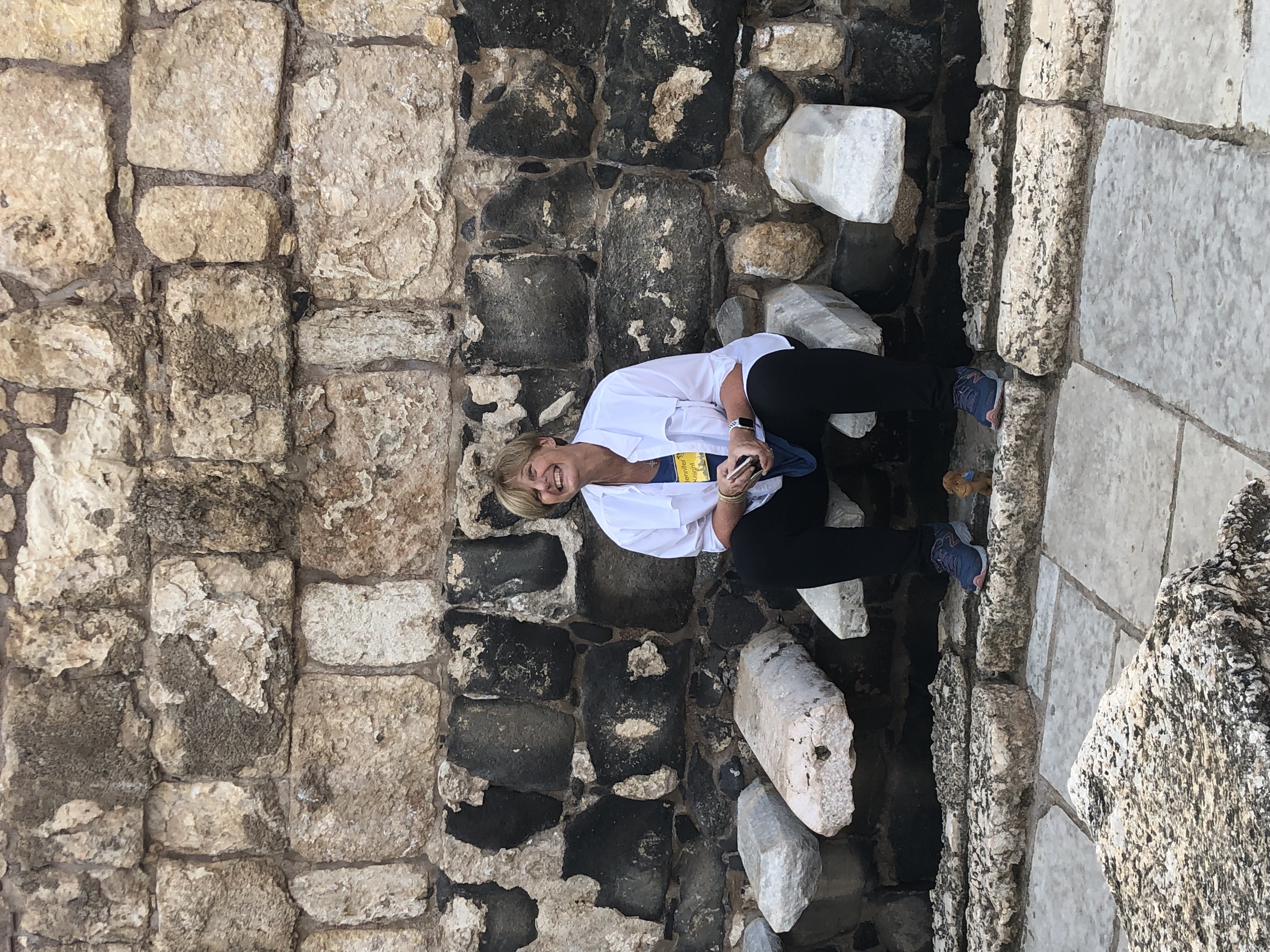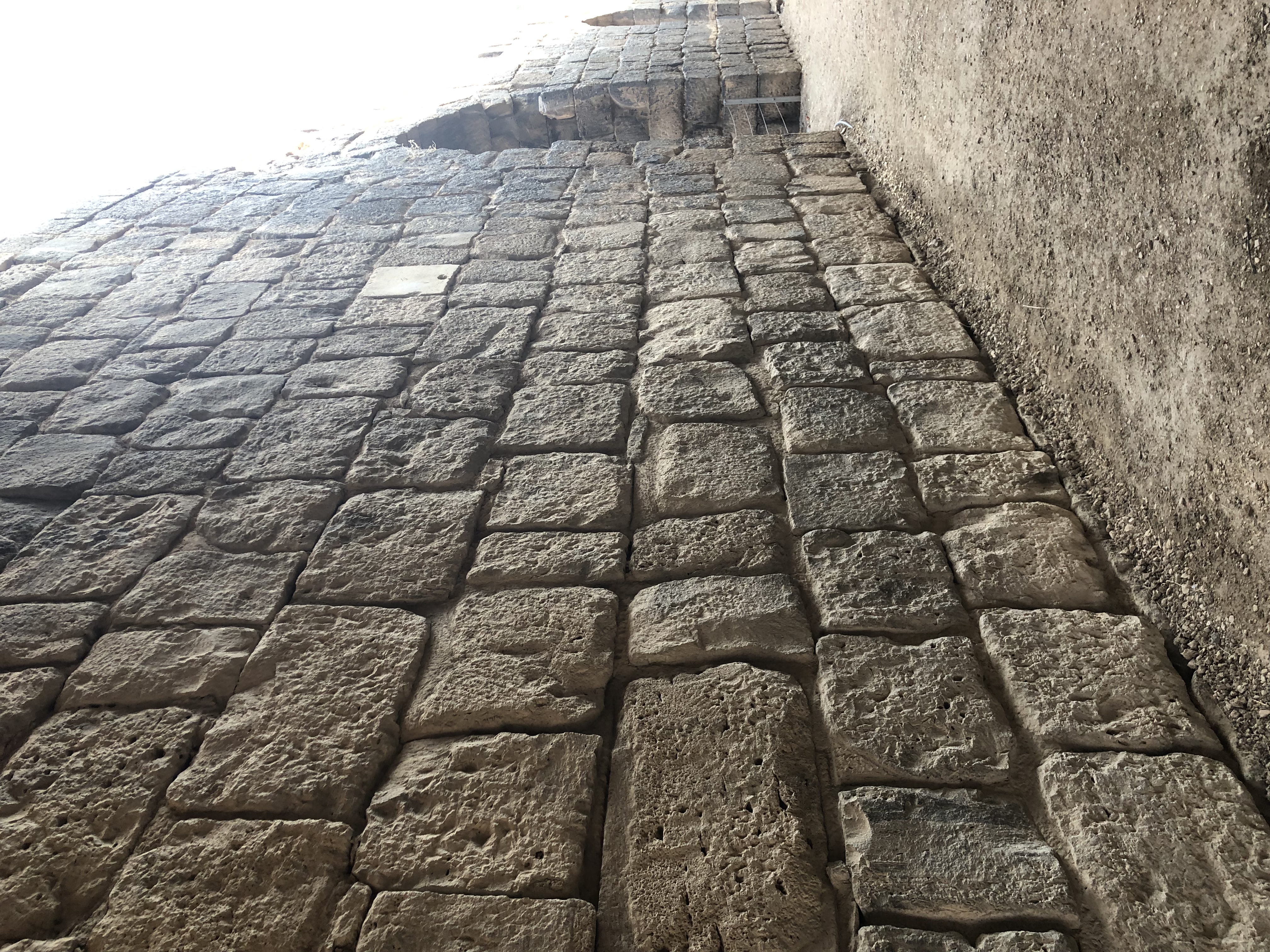 From there it was a two hour ride south. We drove through the stark baroness of Samaria and then through Jerusalem on the way to Bethlehem. There we changed guides (they use Christian guides in Bethlehem). We visited the Shepherds Field where the shepherds heard the news of the birth of Christ. We saw a replica of a house in a cave just like Bethlehem has in Jesus time (and actually up to as recently as 120 years ago). The visual helped us at our last stop, the Church of the Nativity.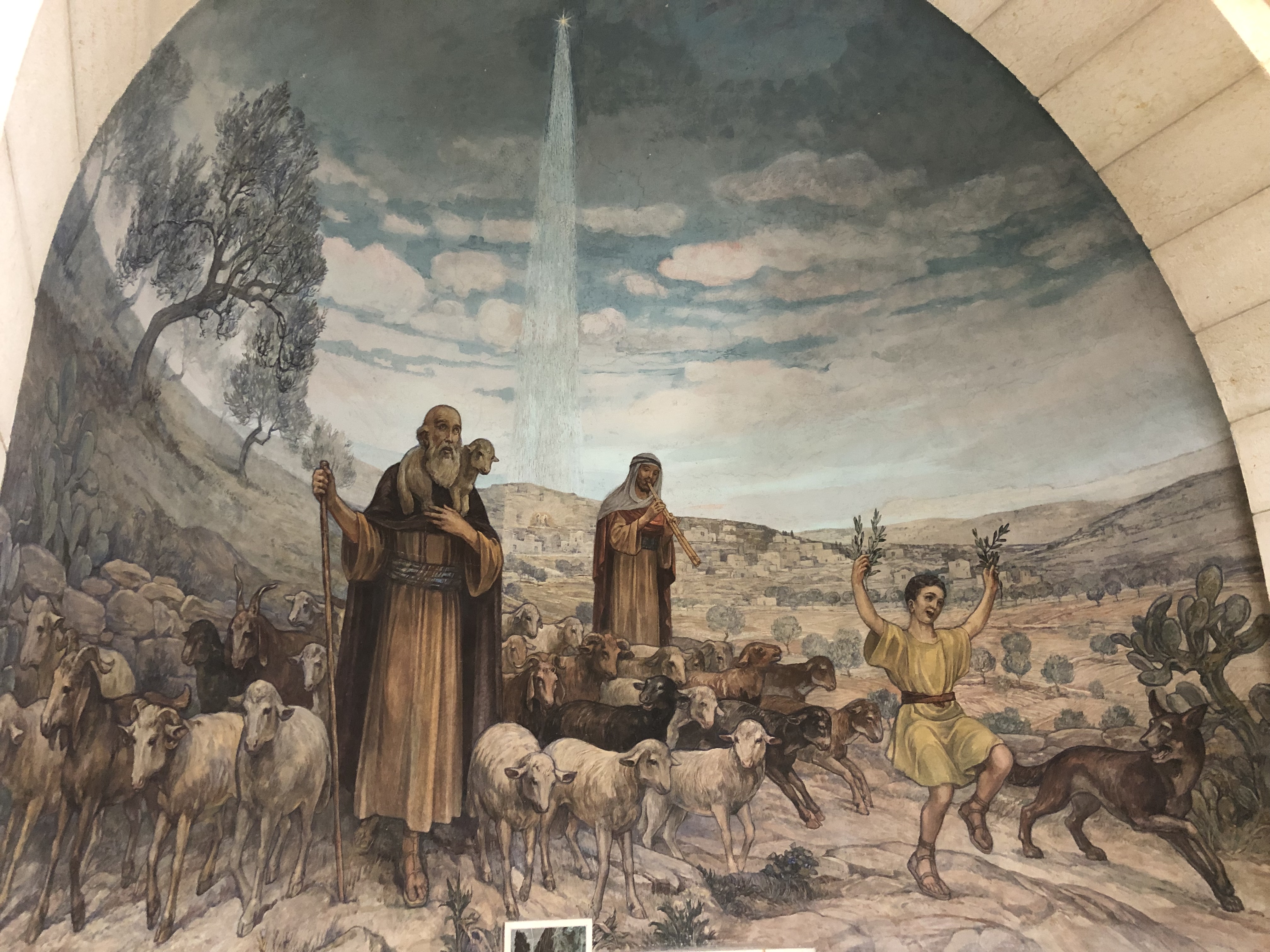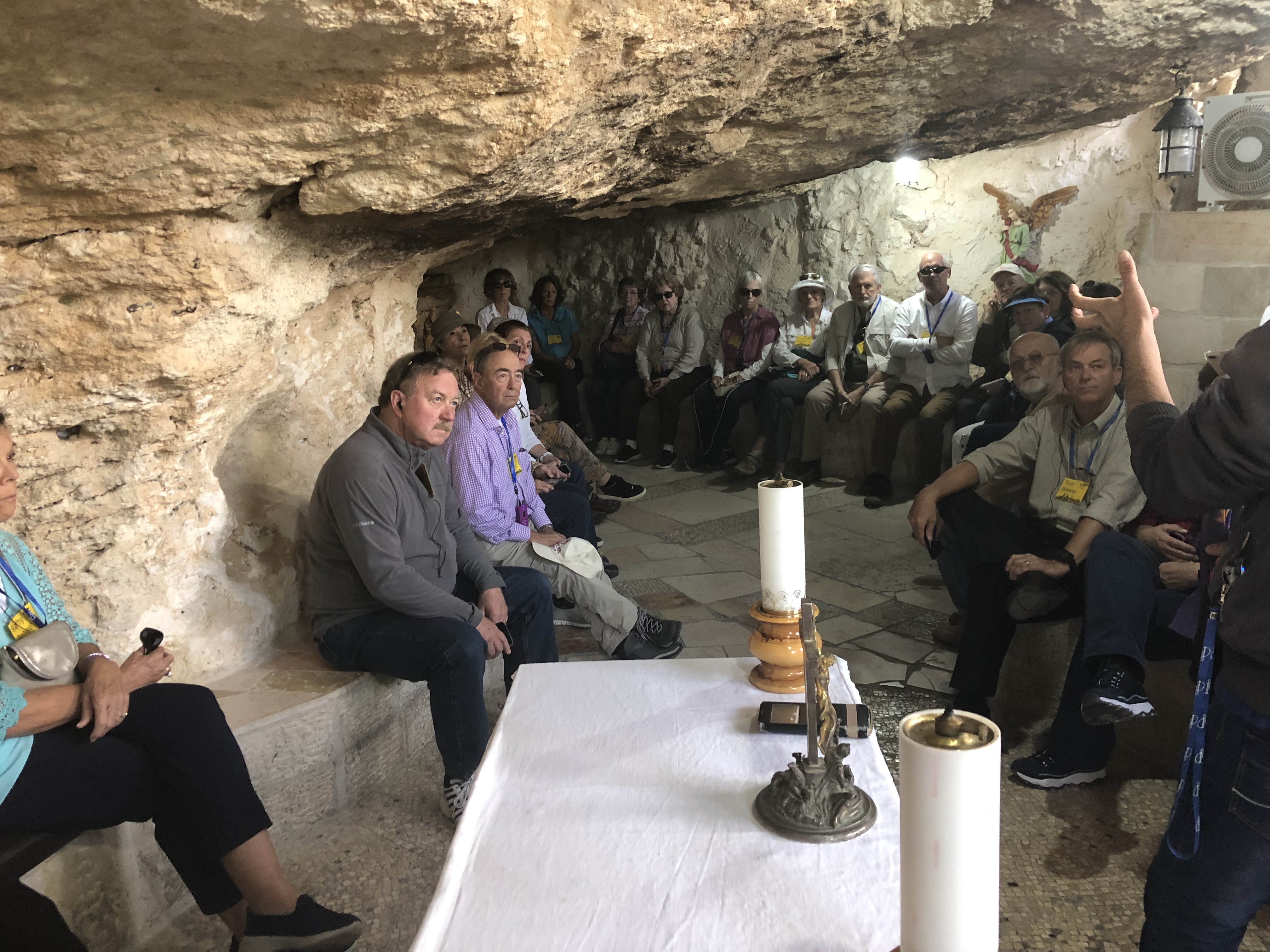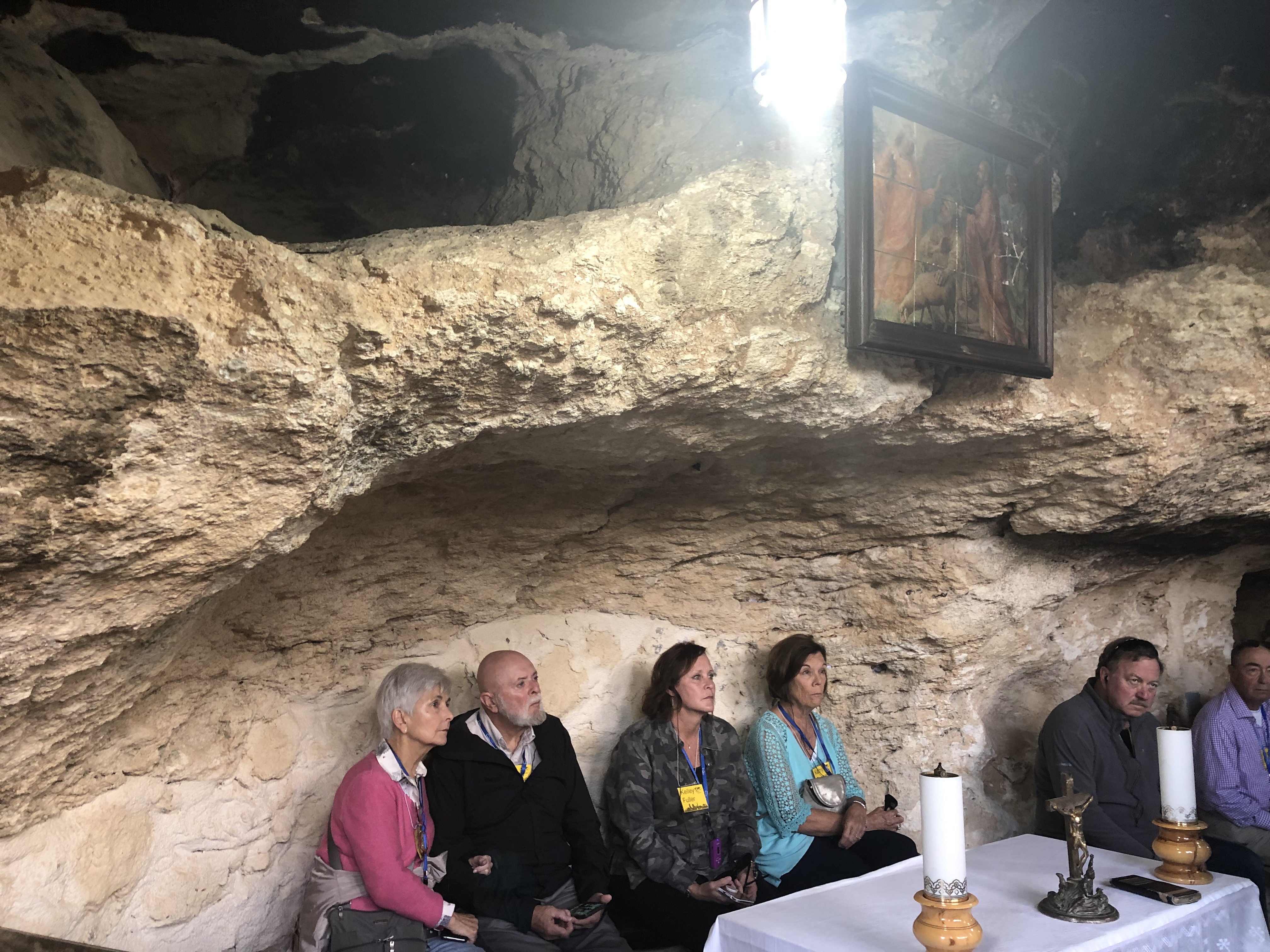 We had some shopping time in a huge Olive wood factory/store before we headed to THE PLACE, the Church of the Nativity which sits on top of the site of Jesus' birth. The place was wall to wall people and we knew we had a long wait ahead. It was worth it of course. Despite some jostling in line we made it to the stairs
in about 90 minutes. You descend stairs behind the altar to a grotto. On one side is a star imbedded in the stone floor marking the place of the birth. On the other side is the reputed place of the manger. Unlike my first visit we had the opportunity to touch the star and kneel to pray. After our entire group had a moment we stayed in the grotto and sang Silent Night. A beautiful time. I am so blessed to be able to come back to these holy places with the wonderful group we have. Better pics to come and you can also see LOTS On Jennifer's Facebook page.