I write especially to the people of St. Simon's.
My friends, I hope you are doing ok under these trying conditions. The church still does not have power and we are unsure when Gulf Power can get to us. Consequently we cannot host services this weekend. I will live stream from my home at 9:30 Sunday morning.
The lack of power also means the phones are out. My cell, if you need it, is 561-400-6428.
Saturday morning at 9am we will meet to clean up the grounds. It is a mess! Bring a mask and WEAR CLOSED TOE SHOES! We've already had someone step on a nail. If you have gloves and any tools like rakes, shovels, wheelbarrows that would help.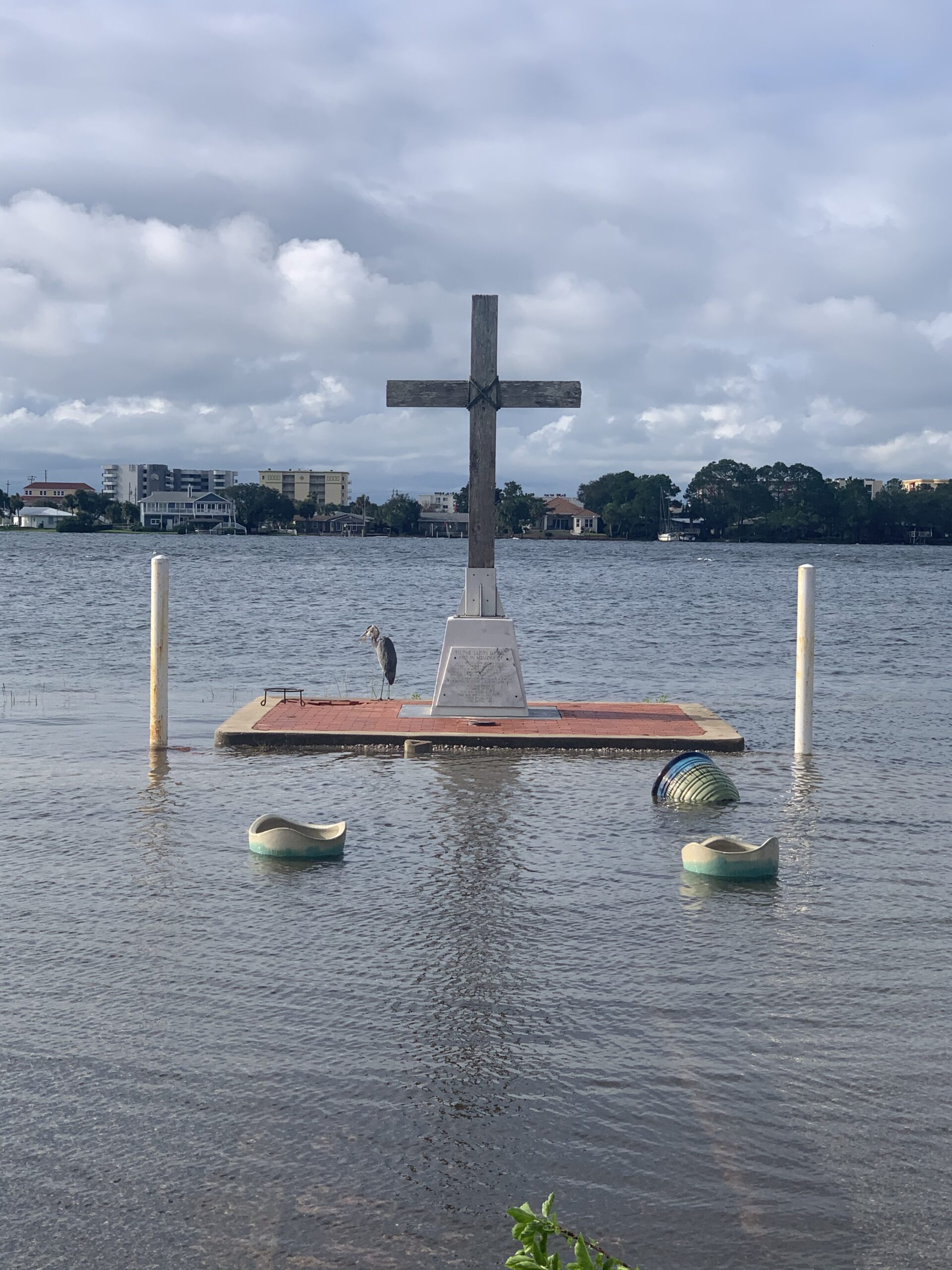 At 11am on Saturday we will pause briefly for prayer and a simple Eucharist. This will be our only "in person" service this weekend. If you are unable to help with cleanup, you are still most welcome to come for this service. We will be socially distanced and wearing masks. Parking is limited but I am hoping we can use next door if needed. You cannot park in the back or use the drive around the building.
Inside, there is a lot of water intrusion in walls and baseboards. We are working on that now but due to the lack of AC due to power, it is not safe inside for anyone with breathing issues. We have the inside under control, minus the water cleanup, demo, and restoration efforts. We will only be working outside Saturday unless some demolition happens before then and we need to remove materials.
Stay safe everyone and I pray you have power! God bless.